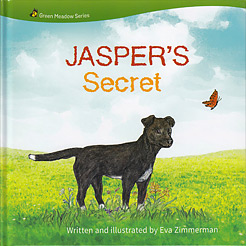 Jasper's Secret - "Green Meadow Series"
Hard cover
31 pages
0.558 lbs
Item #41-3188
From the Green Meadow Series.
Jasper was lonely. He splashed in the big creek—alone. He went to the green meadow—alone. But in the green meadow is where Jasper found his special secret—a baby he had never seen before.
Day after happy day Jasper went across the big creek and into the meadow where Charlotte was. Day after happy day the two friends played together in the warm sunshine.
No one knew about the secret. It was Jasper's secret. It was a happy secret. Rows of trees hid Jasper and Charlotte safely from sight, and their friendship stayed a secret. Almost.
Customers who bought this product also bought
Customers who viewed this product bought