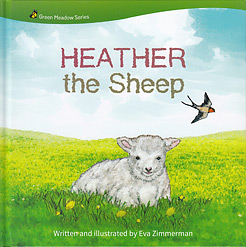 Heather the Sheep - "Green Meadow Series"
Hard cover
32 pages
0.552 lbs
Item #41-3216
From the Green Meadow Series.
Heather was scared. She had just come to her new home. What would happen to her now? Who would take care of her?
But Heather had nothing to worry about. Someone was there to help her. Someone who cared—the shepherd.
Heather liked the shepherd, but she did not like strangers. Sometimes she was afraid, and then she did something. Something funny. What do you think she did?
Customers who bought this product also bought
Customers who viewed this product bought