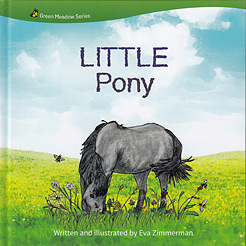 Little Pony - "Green Meadow Series"
Hard cover
40 pages
0.598 lbs
Item #41-3197
From the Green Meadow Series.
One day Little Pony rode in a trailer for a long time. He came to a barn beside a green meadow. Little Pony felt lost because everything was new and scary. But he soon made friends with the animals in the new barn. He made friends with the people around him... and that led him to some usual places.
Customers who bought this product also bought
Customers who viewed this product bought