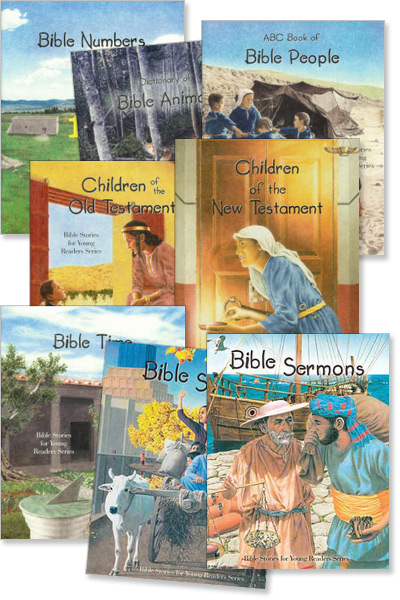 "Bible Stories for Young Readers Series" Set of 8
Introduction

This series has been planned to provide good, worthwhile reading material on a level that young children can read and understand. We have endeavored to put Bible facts in simple, childlike language so that young readers can read it themselves. It is our prayer that through reading these Bible facts at an early age, the child will develop a strong faith in God, a proper fear of God, and a wealth of Bible knowledge.

We have made an effort to keep all the Bible facts Scripturally accurate. Each book is designed to teach God's overruling power, His holiness, His great love, and His watchful care over His children.

The purpose of this series is to make the Bible interesting for children. When children read the Bible because of interest stirred by reading these stories, our efforts will have been well rewarded.

The theme of this series is "Blessed is he that readeth" (Revelation 1:3).
Customers who bought this product also bought
Customers who viewed this product bought