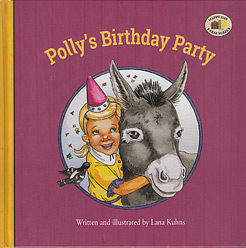 Polly's Birthday Party - "Happy Day Farm Series"
Hard cover
32 pages
0.554 lbs
Item #41-3246
From the Happy Day Farm Series.
Polly has a birthday, and Sparkle the donkey is right in the middle of everything. Does Sparkle like ice-cream cones? A few children, an eager donkey, and a poor cart can quickly bring excitement to children and parents.
Customers who bought this product also bought
Customers who viewed this product bought