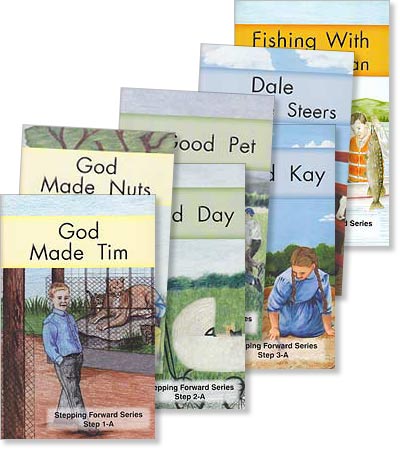 "Stepping Forward Series" Set of 7
Soft cover
46-72 pages
1.42 lbs
Item #1-288-SET
These interestingly written stories help beginning readers enjoy reading independently. The books have durable paper covers and contain much repetition and many illustrations. These books have been categorized into three steps:
Step One books have extremely simple vocabulary for the very youngest readers.
Step Two books have very simple vocabulary for very young readers.
Step Three books reinforce long vowel concepts.
Step Four books focus on reinforcing consonant digraphs.
Customers who bought this product also bought
Customers who viewed this product bought