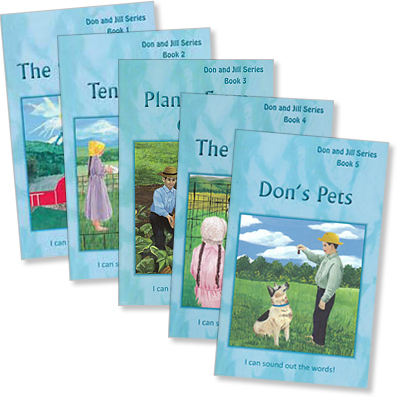 "Don and Jill Series" Set of 3
Words are broken into syllables, and pronunciation is included with harder words to help the beginning reader.
Each book in the Don and Jill Series is written to make a child's first reading experiences a pleasure. Simple words and short sentences allow first graders to read a whole book on their own!
See excerpts:
Customers who bought this product also bought
Customers who viewed this product bought