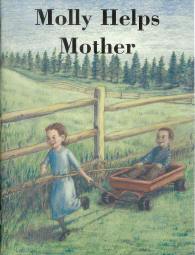 LJB - Molly Helps Mother
Soft cover
24 pages
0.14 lbs
Item #1-2538
God answers Molly's prayer that she may be helpful during Mother's illness.
Molly was six years old. Her little brother Timothy had just turned three. They lived with their father and mother in a little house in the country.

One day Mother was very sick. She was so sick that she had to stay in bed, so Grandma came to spend the day while Father was at work.

Molly wanted to help Mother too but she did not know what to do.

"Dear God," she prayed, "please show me how I can help Mother."

...
Customers who bought this product also bought
Customers who viewed this product bought