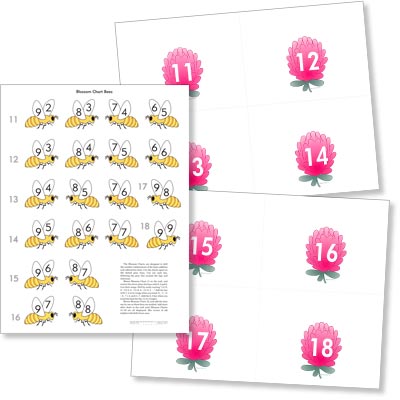 Grade 2 Math Blossom and Bee Posters - SHIPPED IN A TUBE
Posters for use in grade 2 Working Arithmetic and review in grade 3 Exploring Arithmetic.
This set of three full-color, 19" × 25" laminated posters eliminates the need to make your own blossom charts for the Grade 2 math course. Cut apart the posters and rearranged the parts as different facts are studied. The blossom charts are used in the Grade 2 to drill the number combinations of the basic addition and subtraction facts, and for drilling the triplets. Third grade uses them for review purposes. These three posters are not sold separately.
Customers who bought this product also bought
Customers who viewed this product bought