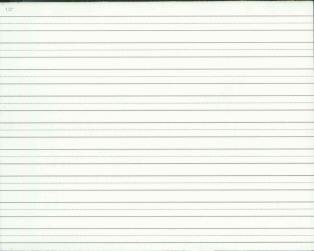 Grade 2 or 3 Penmanship Tablet 1/2"
Also available
used
$1.98
Size: 8.25"H x 10.75" W
100 sheets per pad printed on both sides. Good quality paper.
These tablets have lines as in the penmanship books (this size is used in Grade 2), but they are blank and can be used for any writing practice and assignments.
See also:
Customers who bought this product also bought
Customers who viewed this product bought