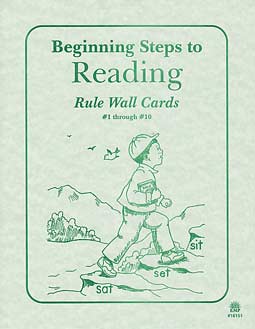 Grade 1 BSR - Rule Wall Cards
Plastic wrap cover
10 pages
0.28 lbs
Item #7-16151
Designed for Beginning Steps to Reading.
These 10 wall cards show the rules #1 - #10. (Rules #11 - #15, introduced in Workbook C, are not included.)
When a rule is introduced, the card for that rule is tacked to the wall. The rule cards are used to review the rules and also for pupil referral.
(Instructions are provided in the teacher's edition to help you make your own set.)
Customers who bought this product also bought
Customers who viewed this product bought