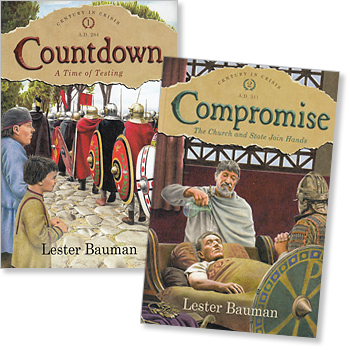 "Century in Crisis Series" Set of 2
This 4-volume series (2 not yet published) brings to life a tumultuous time in the history of Christianity. It was a time of deception, and the forces of evil tried every possible way to destroy the faith of true believers. Experiencing both freedom and persecution, the Christian church struggled to remain faithful to the teachings of Christ.
We too live in deceptive times, and the tactics are still the same. What can we learn from the early Christians? How can we remain faithful in our day?
Customers who bought this product also bought
Customers who viewed this product bought