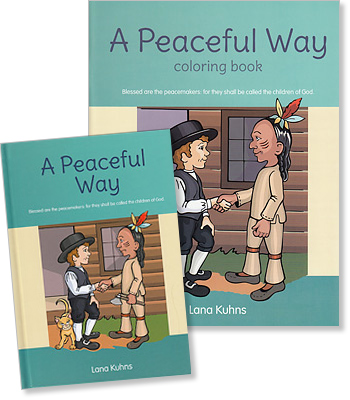 Blessed are the peacemakers: for they shall be called the children of God.
This is a true story that happened in September of 1777, in Easton, New York.
At the meetinghouse, a small group of Quakers and a band of Indians meet face to face.
What will happen next?
---
This set includes a hardcover storybook and a full-size coloring book with matching illustrations.
Customers who bought this product also bought
Customers who viewed this product bought