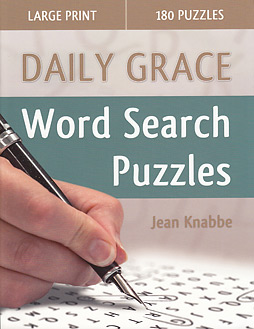 Daily Grace - Word Search Puzzles (Large Print)
Paper cover
216 pages
0.836 lbs
Item #4-334287
Word search puzzles from the Bible are both fun and fulfilling! Not only do you have the challenge of discovering the hidden words, but you can also meditate on God's Word as you work on the puzzles.
Large print format is easy on your eyes.
You may enjoy the challenge of memorizing selected verses.
These puzzles are based on Bible verses that include the words GRACE or BELIEVE.
Customers who bought this product also bought
Customers who viewed this product bought