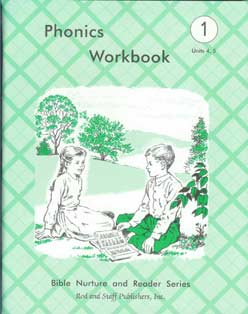 Grade 1 [PREV EDITION] Phonics Workbook Units 4,5
Paper cover
131 pages
0.64 lbs
Item #1-P-11154-3
Workbook for Grade 1 Reading 2nd Edition (1985-1986). This edition is not compatible with the current 3rd edition (2016).
These units continue to teach and review letter sounds and their combinations and give practice with phonetic words.
Be sure to use the teacher's manual so you get things right. Phonics will be a life-long important tool for your child. These lessons contain a lot of varied exercises to enhance the child's ability to use phonics effectively.
The teacher's manual contains the answers.
Customers who bought this product also bought
Customers who viewed this product bought