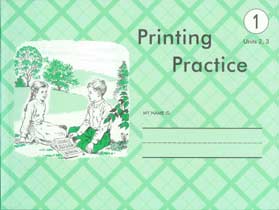 Grade 1 [PREV EDITION] Printing Practice Units 2,3
Paper cover
128 pages
0.56 lbs
Item #1-P-11132-3
Workbook for Grade 1 Reading 2nd Edition (1985-1986). This edition is not compatible with the current 3rd edition (2016).
Each unit contains 30 lessons that run parallel with the Phonics workbook.
The instructions for the lessons and how to form the letters are found in the teacher's manual in the Phonics section under section "D" seat work.
Customers who bought this product also bought
Customers who viewed this product bought