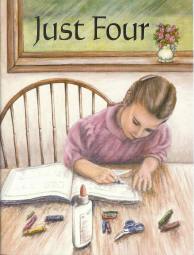 LJB - Just Four
Soft cover
32 pages
0.17 lbs
Item #1-2779
Four-year-old Mary Ann wants to go to school like her older sister does, but learns to be content being just four and helping Mother at home.
I'm just a little girl of four;
My name is Mary Ann.
There are some things I cannot do,
But many things I can!

My sister goes to school each day.
I'd like to go with her;
But she is six, and I am not.
I often wish I were!

...
Customers who bought this product also bought
Customers who viewed this product bought