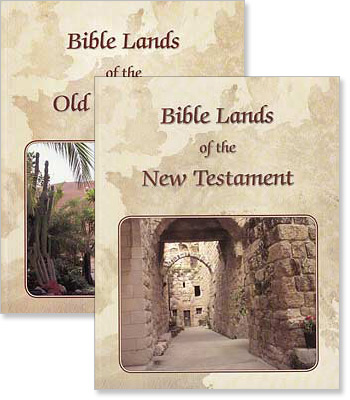 "Bible Lands" Series - Set of 2
How much do you know about the cities and towns mentioned in the Bible? Could you still visit these places today?
This set of two books gives the Biblical accounts, followed by more current information to link the long-ago names and places to modern towns and countries.
Each chapter contains simple, hand-lettered and -colored maps that are easy for a child to follow in creating his own with the blank maps provided at the end of each chapter. Suitable for children in the lower grades.
See excerpts:
1. A Happy Home

The Garden of Eden
Iraq—Land Between Two Rivers

⋮
1. God's Promise Fulfilled
⋮
Customers who bought this product also bought
Customers who viewed this product bought