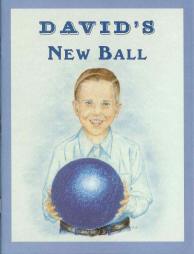 LJB - David's New Ball
Soft cover
24 pages
0.14 lbs
Item #1-2551
All things work out for good, even though David faces the loss of his new ball.
"David," Mother said when they got home from the store, "I want you to help carry the groceries into the house and help to put them away. Then you may play outside."

"Good!" David's face lit up with a big smile. "I can hardly wait to play with the new ball you got for me. It is exactly like Jerry's ball."

Jerry was the boy who lived across the road. He had many, many toys. Sometimes David wished he had as many toys as Jerry had, but Mother reminded him that Jerry had no brothers and sisters to play with like David had.

David guessed that sisters and brothers were better than many toys, even if his brothers and sisters all went away to school each day.

...
Customers who bought this product also bought
Customers who viewed this product bought