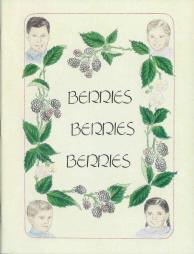 LJB - Berries, Berries, Berries
Soft cover
32 pages
0.17 lbs
Item #1-2537
The children plan eight tasty things to do with three kinds of berries that God created.
On a day in June when the strawberries are ripe, we will take the berry-picking pails from the kitchen cupboard.

Together we will go to the patch just beyond the garden.

When we come to the place where God's sunshine and God's rain have helped the strawberries to grow, we will stoop down close to the plants.

We will find a blossom and count its five petals that look like tiny white cups.

...
Customers who bought this product also bought
Customers who viewed this product bought