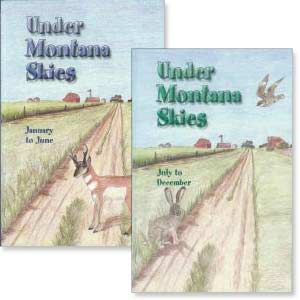 "Under Montana Skies" Series - Set of 2
Rachel Appleby and her twin brothers Kent and Kurt find living in the northern state of Montana both exciting and challenging.
The Appleby children are filled with excitement as they explore the marvels and secrets of the advancing seasons.
They keenly enjoy God's beauties and the wonders that surround them—the flowers, the wildlife, the weather, and the large sky overhead.
Written to stimulate children to love and explore God's great creation.
See excerpts:
Customers who bought this product also bought
Customers who viewed this product bought