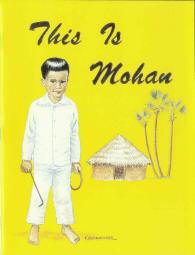 LJB - This Is Mohan
Soft cover
24 pages
0.14 lbs
Item #1-2437
A poetic visit with a little boy of India.
THIS IS MOHAN

He was one.

Then he was two.

Now he is three.

He does not live in Canada;
Nor in the U.S.A.
He does not live in Mexico,
But very far away.

He's in a land called India,
Where children run and play;
And watch the monkeys frisk around
At closing of the day.

...
Customers who bought this product also bought
Customers who viewed this product bought