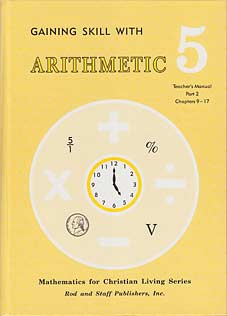 Grade 5 Math Teacher's Manual Part 2
Hard cover
438 pages
2.52 lbs
Item #1-13592-3
Also available
used
$9.54
Teacher's Manual Part 2 for Gaining Skill With Arithmetic.
For chapters 9 - 17.
The teacher's manual comes in two volumes. Each lesson shows the pupil's pages full size with answers filled in. Extra pages give detailed guidance for the teacher in lesson presentation. Answer keys for speed drills and tests are included.
Customers who bought this product also bought
Customers who viewed this product bought