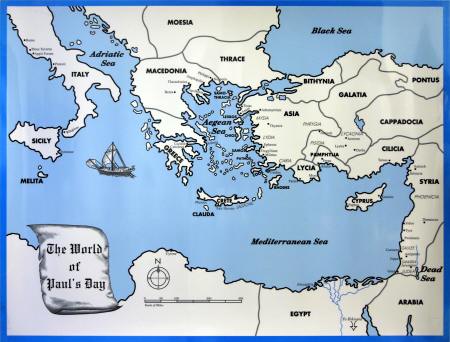 "Journeys of Paul" Markable Map - SHIPPED IN A TUBE
Map for Grade 4 Reading: Exploring With God.
This 19" x 25" laminated poster is an excellent companion to the fourth grade reading unit on the Book of Acts. Locating places on the map helps students remember the places and the order of events they read about. Map may be marked with wet-erase markers to plot the courses of the missionary journeys.
On the back of the poster is a list of the places Paul visited on the three missionary journeys and his journey to Rome. It also shows a small copy of the map with the journeys marked to use as an answer key.
Customers who bought this product also bought
Customers who viewed this product bought