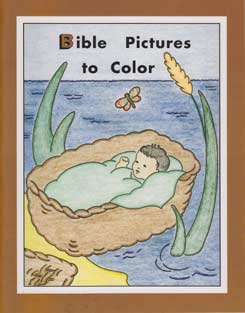 Preschool - Bible Pictures to Color
Soft cover
60 pages
0.42 lbs
Item #1-10012
Also available in the preschool complete program set.
Bible Pictures to Color has 60 pictures to color, illustrating the 60 stories in Bible Stories to Read. A few pictures provide color-by-number practice. This is basically a coloring book with very little cutting and pasting.
Basic Aims:
Take proper care of books.
Learn who or what the pictures show.
Choose realistic colors.
Color neatly according to the lines.
Recognize printed numbers 1 to 8.
Follow simple directions to color by number.
Customers who bought this product also bought
Customers who viewed this product bought