Welcome to MilestoneBooks.com!
We are an independent vendor of materials by Rod and Staff and other publishers. We offer affordable Bible-based curriculum and character-building storybooks, helping build a solid Christian education for schools and homeschools. These quality textbooks take a traditional approach to schooling. We attempt to sell the best, and strive to provide fast, friendly service. We're a small, family-based business located near Halsey, Oregon, but we ship worldwide. Your questions and comments are welcome.
—Silas (more about us)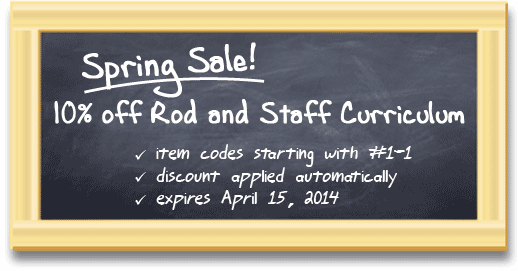 Rod and Staff Curriculum Sale: now 10% off!
item codes starting with #1-1
automatic discount
expires April 15, 2014
What's New at Milestone Books . . .
Magnifying the Unity of True Faith and Fact
Elvin K. Stauffer
"But ask now the beasts and they shall teach thee; and the fowls of the air, and they shall tell thee: Or speak to the earth, and it shall teach thee: and the fishes of the sea shall declare unto thee. Who knoweth not in all these that the hand of the Lord hath wrought this? In whose hand is the soul of every living thing, and the breath of all mankind.... Behold, he breaketh down, and it cannot be built again (Archaeology—the fallen cultures of history).... Behold, he witholdeth the waters and they dry up: also he sendeth them out and they overturn the earth (Geology—the 2 miles [average] of sedimentary rock layers)."
—Job 12:7-10, 14, 15
---
Lorraine Hiebert / Rod and Staff Publishers
This beautiful book gives you a glimpse of country life, covering a broad spectrum of activities as you page through the alphabet. Featuring large, full-color photos, simple rhymes, and interesting side notes, this book will appeal to children of any age. More info...
---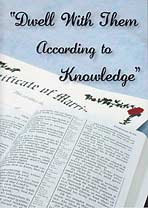 Isaac D. Martin / Rod and Staff Publishers
Friendly, informal, sometimes rueful, but always full of hope, this book will help men understand their wives a bit better and in the process understand themselves better too. Although addressed mostly to husbands, it offers a chapter to wives along with some interesting tidbits for them throughout.
There is no need for a marriage to slide from fascination to frustration. These suggestions can help husbands and wives restore the fascination and enjoy being "heirs together of the grace of life." More info...
---
Bruce Good / Rod and Staff Publishers
"Rejoice in the Lord alway: and again I say, Rejoice."
"I have learned, in whatsoever state I am, therewith to be content."
The apostle Paul's words to the believers in Philippi ring down through the centuries with a message both cheerful and challenging. Joy and contentment? What a testimony from a man in prison for his faith! What was the secret of Paul's joyful contentment? The key verse of the epistle expresses it well: "For to me to live is Christ, and to die is gain" (1:21). More info...
---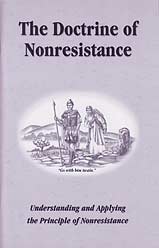 Understanding and Applying the Principle of Nonresistance
Eastern Mennonite Publications
Designed with twelve lessons including study questions and research assignments for Bible school use. Also suitable for congregational use or for personal Bible study. More info...
---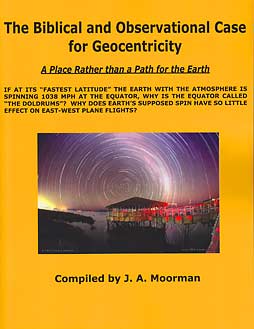 A Place Rather than a Path for the Earth
J. A. Moorman (compiler) / The Bible for Today Press
If at its "fastest latitude" the earth with the atmosphere is spinning 1038 mph at the equator, why is the equator called "the dolldrums"? Why does earth's supposed spin have so little effect on east-west plane flights? More info...
---
Little Jewel Book
Angela Dyck / Rod and Staff Publishers
Twin sisters Abby and Amy celebrate their 5th birthday, and each girl receives her very own Bible. The girls are taught about valuing God's word, and learn, in a very practical manner, the importance of taking good care of their Bibles. More info...
---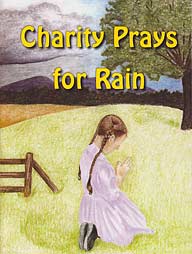 Little Jewel Book
Maria Krahn / Rod and Staff Publishers
After two months without rain, the land is very dry, and the crops will fail if the drought continues. Charity's faith in God is strengthened when, in answer to her prayer, He sends the much-needed rain to water the fields and her special plant. More info...
---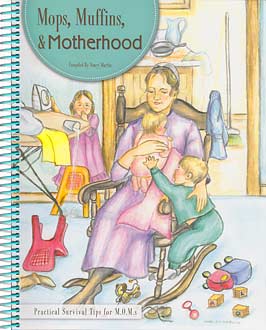 Nancy Martin (compiler) / Lilac Hill Publishing
Mops, Muffins, & Motherhood is not a do-as-we-say-and-your-life-will-be-perfect sort of book. It is not a step-by-step manual to a perfect life. This book is a compilation of practical survival tips spun with rare charm and enlivened with a dash of humor. It is spiritually refreshing and full of understanding, but it will not solve your problems; that is up to you and God. Mothers everywhere face difficult situations... because that is real life. But God is always there to help... because He cares!
Motherhood brings duties for which there are no job descriptions and must be accomplished with no formal training. Enlightening chapters on who you are: as a Christian, as a wife, as a mother; on devotions and prayer life; on the blessing of children; on meeting the day to day demands of a growing family will help you come to grips with the awesome job God has given you. Enjoy a section with meal ideas, and an entire chapter of favorite recipes from Homemade Cereal to Amish Vanilla Pie.
God bless your efforts to serve Him in the career to which you have been called—Motherhood. This book was written for you, by others like you! More info...
---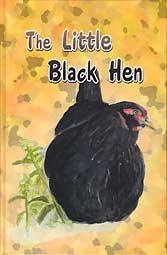 Lynnita Hege / Rod and Staff Publishers
Beth and Fred have a special pet. Their pet has a big surprise for them. A wholesome, captivating little story of how God cares for a hen and her little chicks as they grow up. Written for young readers and contains hyphenated, multi-syllable words and lots of repetition. Full-color illustrations. More info...
---