Welcome to MilestoneBooks.com!
We are an independent vendor of materials by Rod & Staff and other publishers. We offer affordable Bible-based curriculum and character-building storybooks, helping build a solid Christian education for schools and homeschools. These quality textbooks take a traditional approach to schooling. We attempt to sell the best, and strive to provide fast, friendly service. We're a small business located near Halsey, Oregon, but we ship worldwide. Your questions and comments are welcome.
—Silas (more about us)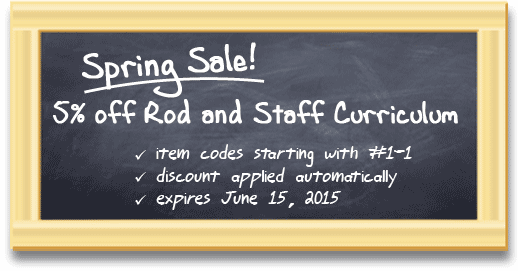 Rod and Staff Curriculum Sale: now 5% off!
item codes starting with #1-1
automatic discount
expires June 15, 2015
What's New at Milestone Books . . .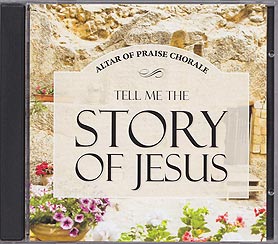 Altar of Praise Chorale / TGS International
The music on this CD is intended to be a quiet and meaningful message of hope. The voices are refreshing and distinct, unaccompanied by instruments. The songs magnify the Saviour who came to earth to redeem us from sin so we can have eternal life. Listen to these inspirational songs and think about their message. As you listen, ask yourself, "Who is Jesus?" More info...
---
Silas Martin / Milestone Books
As we grow up, we begin to seek answers to some very important questions. How did the world and everything in it get here? Where did life come from? Why am I here? Why is there evil in the world, and why do bad things happen? Does it matter how I live?
People will give us many different answers to these questions. But how can we know which answers are right? We know that the correct answers will agree with reality, that is, the way things really are.
"The authors have shown in A Journey into Reality how the Holy Scriptures of the Bible provide satisfying explanations that agree with factual and observable reality. The presentation is non-technical and yet thorough, and readily understandable by someone able to read well. As a grandfather greatly interested in the next generation, I warmly recommend this book for today's young people." —Donald E. Chittick, Scientist and former science professor
---
Mrs. Marvin Good / Rod and Staff Publishers
Based on Matthew 9:18-25; Mark 5:21-43.
Part of the Say-It-Again Series #2. These books were written to provide simple, repetitious stories to be read by beginning readers who can profit by the extra repetition, or to be read to younger children whose minds can more readily grasp the content of oft-repeated material. More info...
---
Melinda Fabian / Carlisle Press
What does a pine cone, a flower vase, and a strawberry have in common?
Not much, except they, along with over 300 other objects are hidden in the pages of Color Invisibles, just waiting for you to discover their secret hiding places! Ages 3 and up. More info...
---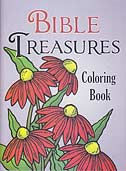 Mary Currier / Christian Light Publications
Children will soak up Scripture while coloring in a book that is just their size. This mini coloring book has a Bible verse on every page and includes nature scenes, animals, and some poster-type pages. More info...
---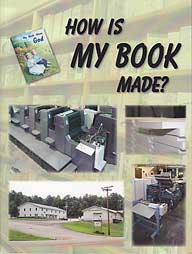 Marcia Bender / Rod and Staff Publishers
"Mother, I really like my new book!" exclaimed Alvin, hugging My Book About God to his chest. "Who made my book? How did they make it?"
To answer Alvin's questions, Father and Mother take the family for a tour of the Rod and Staff publishing house. From the writer's desk to the shipping department, Alvin sees the steps that a book takes before it reaches his mailbox.
This book is written especially for children and contains photos to illustrate the steps in the publishing process. More info...
---
Brenda Weaver / Christian Light Publications
Home is where manners are first taught and practiced. When Calebís baby sister arrives, he gets to practice the homemade manners Mama and Daddy are teaching him. A big brother must be kind and gentle. More info...
---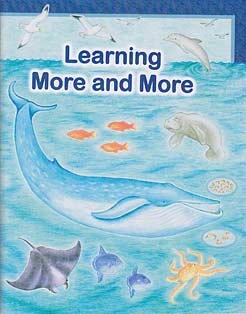 Final Preschool GHI Series Workbook
Martha Rohrer / Rod and Staff Publishers
Teaching Aims:
Practice skills of thinking, coloring, counting, tracing, writing, drawing, cutting, pasting, and matching.
Review and use eleven colors: eight basic colors, white, pink, and gray.
Introduce mixing the three primary colors to make other colors.
Count by 1s and 2s to 100 (or more). Write numbers 0 through 12.
Identify numbers 0 to 20 in dot-to-dot drawing.
Introduce pennies. Introduce hours on the clock.
Review six shapes: circle, square, triangle, rectangle, diamond, and oval.
Identify sequence of shapes. Draw shapes and simple pictures.
Match capital and small letters and words by visual discrimination.
Trace and write a few letters correctly.
Hear some rhyming sounds and a few initial consonant sounds.
Learn about birds and animals that live in or near the oceans.
Review the six other habitats of this series:

Polar lands are cold. Mountains are high.
Woodlands have trees. Grasslands have grass.
Rainforests are wet areas. Deserts are dry areas.
---
Mary Currier / Christian Light Publications
Thirty-seven simple pictures provide opportunities to practice counting and improve hand/eye coordination. A story summary briefly explains each picture. More info...
---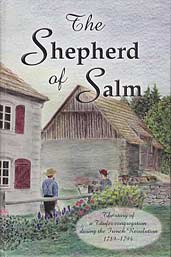 The story of a Täufer congregation during the French Revolution (1789-1794)
Joanna F. Martin / Rod and Staff Publishers
"What's going on here?" a voice thundered. "I wish you Täufer would get out of here!"
Christian Gerber jumped. Who? What? Why would anyone be so angry?...
He tried to remember. Something about that voice seems familiar—that German with a heavy French accent. Who can he be?
To Christian, Paris seemed far away that summer afternoon in Salm, and he did not guess how the uprisings the stranger described would affect the the next years of his life or disrupt the home he hoped to share with Anna K¨pferschmitt or call him to the greatest privilege God grants His children—the opportunity to lay down life to gain Life. Yet, Christian had placed his faith in the Shepherd, and he was ready to follow.
The Shepherd of Salm is a carefully researched and fully documented story of real people in real places. Some of this material has been gleaned from resources that were freshly translated into English specifically for this project. More info...
---