Welcome to MilestoneBooks.com!
We are an independent vendor of materials by Rod & Staff and other publishers. We offer affordable Bible-based curriculum and character-building storybooks, helping build a solid Christian education for schools and homeschools. These quality textbooks take a traditional approach to schooling. We attempt to sell the best, and strive to provide fast, friendly service. We're a small business located near Halsey, Oregon, but we ship worldwide. Your questions and comments are welcome.
—Silas (more about us)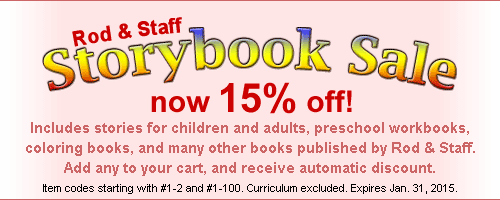 Rod and Staff Storybook Sale: now 15% off!
item codes starting with #1-2 and #1-100
automatic discount
expires January 31, 2015
What's New at Milestone Books . . .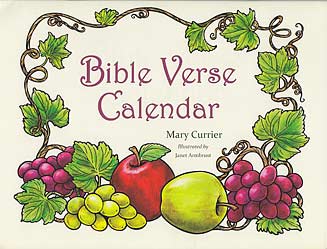 Mary Currier / Christian Light Publications
This unique book provides children with an opportunity to create their own wall calendar by coloring in the picture mottoes, and writing the days of the month. It is undated, but includes thumbnail calendar dates in the front through 2020. This book is designed to help your children express their creativity. By coloring the pictures carefully, they can enjoy them each day of the month. Later, verses from outdated calendars may be framed to be used as mottoes.
As children fill in the numerals for each day of the month, they will observe that a month may begin on any day of the week. Below the numerals, they may want to write birthdays of family or friends, or other important events.
We hope this calendar will increase children's interest in understanding and using a calendar regularly. More info...
---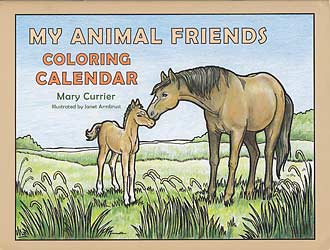 Mary Currier / Christian Light Publications
This book is designed like the Bible Verse Calendar above. It provides children with an opportunity to create their own wall calendar by coloring in the picture mottoes, and writing the days of the month. It is undated, but includes thumbnail calendar dates in the front through 2022. More info...
---
Jean Knabbe / Christian Light Publications
90 puzzles.
Are you looking for worthwhile ways to occupy your children? Do you want to brighten the outlook of a shut-in or a lonely senior citizen? Or perhaps you want to fill your own mind with thoughts of God.
You may find the puzzles in this book just what you need. These puzzles will draw your mind to God—the source of love. They will remind you to "love the Lord thy God with all thy heart" and to "love thy neighbor as thyself." In addition to finding the hidden words, you may enjoy the challenge of memorizing selected verses. More info...
---
An introductory financial guide for young couples
Gary Miller / TGS International
Amos and Mandy aren't married long before they face a troubling question: Why does there never seem to be enough money? Indeed, few things in their lives are as commonplace, yet perplexing, as money management. To solve the puzzle, they mine the Scriptures and find timeless spiritual principles that transform their view and use of money.
Perhaps you wonder:
How do we feed, clothe, and shelter a growing family without losing sight of heavenly values?
Where do we find resources to serve the Kingdom of God when everyday expenses seem to consume every penny?
Is it better stewardship to buy a house or to rent?
What can we do if we feel trapped by debt?
How can a Christian couple avoid the discord money brings to so many marriages?
Read this book for practical and challenging answers to all these questions and more. More info...
---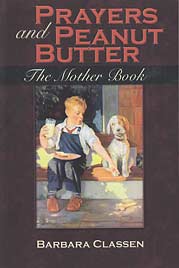 Barbara Classen / Gospel Publishers
Every mother wants to have her act together. We want to love our family, breeze through our work, and never have peanut butter on the floor. Reality is different. Milk spills, children whine, and we make mistakes. Where is that high calling, that noble work we've always heard about? If we had to write an essay on motherhood, it might read like this:
"Motherhood. I know absolutely nothing about being a mother—nothing at all. The End."
Prayers and Peanut Butter is about the high and noble as well as the down-and-dirty part of motherhood. You'll find poems, pastor quotes, wisdom from other mothers, helps from the Bible, tips on getting children ready to leave, ways to make the most of your time, ideas for family evenings, and inspiring anecdotes about mothers and children. More info...
---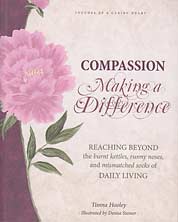 Touches of a Caring Heart
Timna Hooley / Carlisle Press
Do you want to reach out to those around you more effectively? Ready for the challenge of seeing beyond the mundane?
Compassion—Making a Difference takes you beyond the everydayness of life's duties to grasp the opportunities that are on your doorstep and beyond.
Learn creative ways to become an encourager, showing others compassion and kindness.
Become the person who reaches out to others as the Lord opens your eyes and heart through the stories and ideas in this book.
Compassion—Making a Difference shows you many ways to show compassion and how that compassion will change your life and the lives of those around you. You can make a difference! More info...
---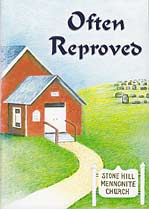 N. D. F. / Rod and Staff Publishers
"Why do the leaders of the church always have to tell us what to do?" eighteen-year-old Gary Grandon asked his circle of friends. "We're all Christians, and I don't know why we can't think some things through for ourselves."
Gary was a member of the Stone Hill Mennonite Church, and all his life he had been taught to submit to and respect church authority. But when that church authority touched his car, his cell phone, his clothes, his work boots—weren't the church leaders going too far? After all, Gary was a Christian too. Why couldn't he decide some things for himself?
In many areas, Gary conformed outwardly to what was expected of him, but his stubborn willfulness continued inside—until the hand of a merciful God brought him face to face with the real state of his relationship with God. More info...
---
Helping You to Be a Better Steward of the Resources God Has Given You
Carlisle Press
Packed with inspiration and information that will help you be a better steward of the time, money and talents God has blessed you with. 32 articles by 22 authors. More info...
---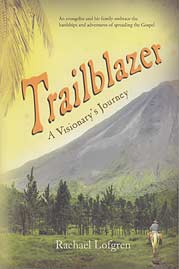 An evangelist and his family embrace the hardships and adventures of spreading the Gospel
Rachael Lofgren / TGS International
As the young rebel rode through town on his spirited horse, he reveled in the freedom he had to make his own choices. He could have fun showing off his riding prowess. He could choose his own friends. Someday he would go anywhere he liked, and he would show his family and community all he could do.
But a change was in the making, and Sanford found it harder and harder to enjoy his selfish pursuits. And when he finally yielded himself to God, he found that the real adventures were only beginning. Now, instead of making a name for himself, he wanted to glorify God's name. And God was faithful to provide Sanford with many opportunities to do just that.
When a man who is eager for new challenges embraces God's call, anything can happen. God used Sanford to expand His kingdom in new and innovative ways. Yet, while the trailblazer experienced many exciting adventures, his life consisted primarily of serving God in ordinary days filled to the brim with hard work, difficult questions, and relational challenges. More info...
---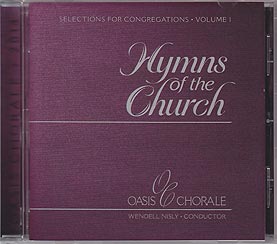 Oasis Chorale
40 minutes. 17 a cappella songs selected from Hymns of the Church. Words included on insert. More info...
---