Welcome to MilestoneBooks.com!
We are an independent vendor of materials by Rod & Staff and other publishers. We offer affordable Bible-based curriculum and character-building storybooks, helping build a solid Christian education for schools and homeschools. These quality textbooks take a traditional approach to schooling. We attempt to sell the best, and strive to provide fast, friendly service. We're a small business located near Halsey, Oregon, but we ship worldwide. Your questions and comments are welcome.
—Joel (more about us)
Should Christians Celebrate Halloween?
This tract examines the subject in the light of God's Word.
Read the full text online.
Available for distribution at bulk pricing. Order early while supplies last.
What's New at Milestone Books . . .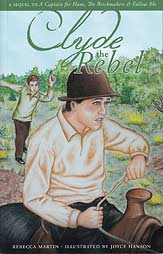 A sequel to A Captain for Hans, The Brickmakers, and Follow Me
Rebecca Martin / Carlisle Press
Though the sun still shone, the grass still grew, and people were still planting their fields, the world as Peter Miller knew it had changed.
"War had come..."
The time is spring 1775, and the first shots of the American Revolution have been fired. How will those respond whose ancestors gave their lives for Christ two centuries earlier?
Young Peter Miller sees his parents' faith being tested by unreasonable officials. He watches the response of his Grandpa, Daniel, who still remembers the perilous trip across the ocean 60 years before.
Peter meets testing too. When his friends make war sound glamorous—when his cherished colt is lost to the claims of war—when the family's possessions are confiscated—he is confronted with the question: Will you be a soldier of Christ? More info...
---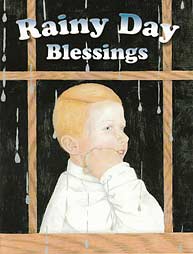 Little Jewel Book
Rachel Kreider / Rod and Staff Publishers
Rain for days on end can make an active young boy gloomy indeed, but Big Sister has an idea that brightens up the outlook for not only himself, but his friend as well.
He stood at the window,
Just looking about,
His forehead was creased,
And his mouth formed a pout.

The window—so rain-washed—
Quite steadily wept,
As shrieking around the house,
Autumn winds swept.

...
---
Joanna F. Martin / Rod and Staff Publishers
Dear children,
I have not seen my father carried away by the constables or felt the bitter cold of winter in the Alps. I have not seen storms on the Atlantic or searched for a lost brother in the tall prairie grasses of the Midwest. I have not made bricks for a farmhouse or threshed wheat with a Frick steam engine. Have you?
These are the stories of Mennonite boys and girls from long ago, stories of children who suffered because of their parents' faith, stories of children who grew up to love and appreciate that faith.
This faith is tried in many ways. Sometimes faith means giving up home and friends, sometimes it simply means hard work, and sometimes it means making wrongs right. But this faith always gives peace to the heart and hope of heaven.
Years bring changes. We do not farm with horses as these boys did. We freeze our sweet corn instead of drying it. We attend Christian day schools instead of public schools. Yes, many things have changed. But our God is the eternal. He has not changed in the slightest way. And His Word endures forever. Although our Bibles are English instead of German, as Madleni's was, the message is just the same.
May God bless you as you read these stories.
—Sister Joanna
---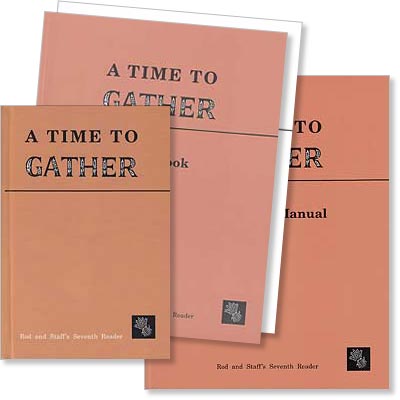 Revised Workbook
Rod and Staff Publishers
A revised and expanded workbook (with accompanying test booklet and teacher's manual) is now available for grade 7, following the pattern of the previously-revised grades 5 and 6 courses. The workbook contains a Lesson Outline for most lessons, and a variety of exercises, such as fill-in-the-blanks, true-or-false, best-choice, and sentence answers. It offers vocabulary skills, theme selection, sequencing, and composition. Suggested scoring points are given for each lesson.
These materials are designed for use with the existing grade 7 reader, which has not been revised, and still includes exercises after each lesson. Feel free to skip those exercises if you are using the expanded workbook, which will have sufficient exercises for the whole grade.
(If you still want to use the reader's exercises, the previous edition teacher's manual, along with the supplementary "Gathering Reading Skills" workbook and teacher's edition, are still available.)
---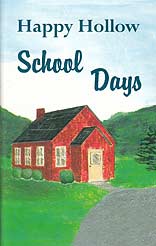 Ella Mae Landis / Rod and Staff Publishers
Each day at Happy Hollow School is a busy one for Sister Faye and her students. Each day, they apply themselves to their lessons in math and English. But life at school holds other kinds of lessons as well.
Daniel likes his new school and teacher. But one thing frightens him. He has discovered that Sister Faye sometimes asks one of the students to pray out loud.
When Joanna walks to school, she enjoys watching for bird and animal tracks along the path through the woods. Sometimes she spends so much time enjoying her walk that she arrives late at school.
Ida Mae trades her special pencil for an unknown gift in return. The gift turns out to be an unpleasant surprise to Ida Mae. In fact, she would rather have her pencil. Is it too late to get it back?
The boys have lots of fun pushing each other off the cinder pile. But the fun only lasts until they see what a mess they have made—both of the cinder pile and their clothes.
With the help of their teacher, the students learn many valuable lessons that prepare them for life. More info...
---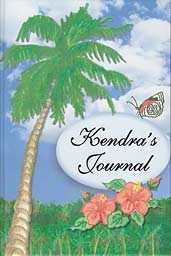 Elfreda R. Showalter / Rod and Staff Publishers
When Kendra opened her new journal and began to write on the first page, she had no idea what surprises lay ahead. She still lived comfortably at home with her parents and enjoyed her work at the bulk food store. Life was pleasant and rewarding. What more could she want?
But in one morning, her world fell apart with a suddenness that left her dazed and uncertain. Then—almost before she had time to ask—God opened another door. The brethren in Paraguay needed a schoolteacher. Would she come?
A schoolteacher? In a foreign country? Thousands of miles from home? No thanks. Not Kendra.
But God had plans for His daughter. Step by step, He led her into a future that proved to be full of unexpected blessings and rich rewards. More info...
---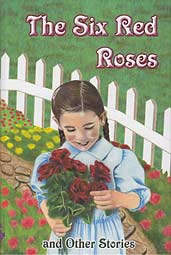 Maria Kauenhofen / Rod and Staff Publishers
When Kayla finds six red roses lying on the ground in Mrs. Carter's garden, she picks them up longingly. Would it be all right for her to take them along home without asking?
When his prize birthday truck is lost, Kevin digs all around in the sandbox and checks all the hills, tunnels, and roads. He even empties his pond and takes the plastic out. But the special truck is gone.
Candace needs more school dresses, but she doesn't like the brown fabric that Grandma gives her.
Thomas is watching the storm from the window when he sees a large branch come crashing onto the shed roof.
These twenty-two stories and poems will help children understand how to relate to the questions, disappointments, and pleasures of everyday life. Written for the preschool- and primary-age levels. More info...
---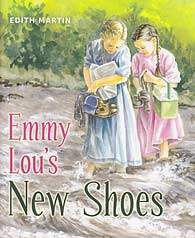 Edith Martin / Christian Light Publications
"You'd better stay out of the creek. The water is too high to wade today," Mom said. Emmy Lou meant to obey, but after school Becky came to play. What happened next made Emmy Lou very sad.
Later, Emmy Lou wished she could do that day over again. She couldn't do that, but she could learn from her mistake. And then one day, Emmy Lou got a surprise. More info...
---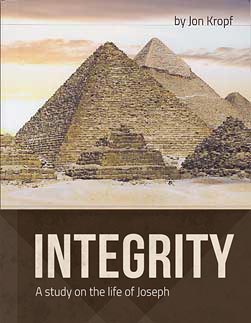 Jon Kropf / TGS International
The story of Joseph is one of the most amazing stories in the Bible, standing as a favorite of both children and adults. Joseph's response to both adverse and favorable circumstances still speaks to us today, his irreproachable character serving as a role model for people of all ages.
Written for youth and adults, this study of Joseph's life addresses pertinent topics such as personal integrity, respect for authority, moral purity, forgiveness, repentance, and salvation. Utilizing discussion questions and learning activities, the ten lessons become alive and applicable in everyday situations. Extra background material as well as suggestions for extra-curricular reading round out the lessons.
This study was first taught as a Vacation Bible School course. However, it has been designed for multiple settings, including high schools, home schools, and missions. It can also be used for personal or small-group Bible study, one-on-one discipleship, and evangelism.
Be strengthened and encouraged as you study about a man of true integrity, and may you resolve to imitate his character. More info...
---
Mary Currier / Christian Light Publications
With a happy puppy showing the way, children are reminded to be patient, respectful, content, alert, and much more. Activities in this mini book include tracing, matching, dot-to-dot, mazes, and more. More info...
---